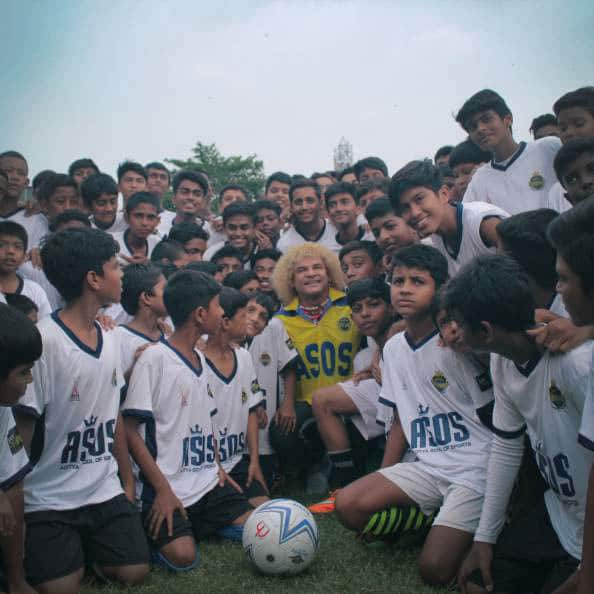 ASOS collaborated with the Columbian football legend Carlos Valderrama, for a workshop on September 8, 2017, to train the students of ASOS.
The students of ASOS got the hands-on experience from the phenomenon himself, who at the workshop trained students to perfect their game. Apart from providing the students the technical knowledge of football and the best way to play this brilliant game, Carlos Valderrama shared his experience of playing football with the other legends as well.
The arrival of the legend at the ASOS academy was a  moment of great honor and joy not only for the students but for the entire Group.